Pioneering New Book on Tibetan Yogini-Lamas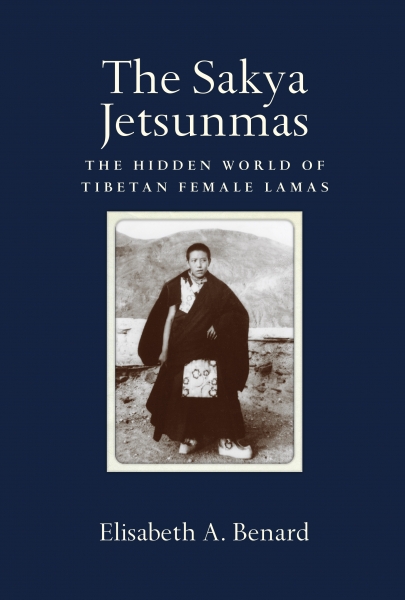 EBOOK AND 2ND PRINTING COMING IN APRIL 2022 FROM SHAMBHALA
The well-deserved enthusiasm for Elisabeth Benard's The Sakya Jetsunmas led to a sellout of our initial printing! The obvious hunger of Dharma students and others to learn of the spiritual activities of important women practitioners in the Sakya tradition has (happily!) surpassed even our initial high hopes. The Sapan Fund is proud of its role in bringing this important work to so many, and excited about the opportunity to bring it to many others.
To this end, Victoria Scott of Sapan explored the possibilities for distributing The Sakya Jetsunmas to a much broader worldwide audience, and found a partner in Shambhala Publications.
This shift ensures that: (1) the ebook will appear simultaneously with the second printing, (2) The Sakya Jetsunmas will remain in print indefinitely, and (3) the book will be presented and distributed worldwide through Penguin Random House.
Being a small organization in the small Sakya family, we have treasured the opportunity to be in contact with people around the world about Elisabeth's ground-breaking book. We will stay in touch with those who have expressed interest in The Sakya Jetsunmas, and are delighted that Shambhala's editions of The Sakya Jetsunmas will reach as many readers as possible—the goal that we all share.
Please go to the Home page to sign up to receive periodic email updates. More information will also be posted on this website. Sarva Mangalam!